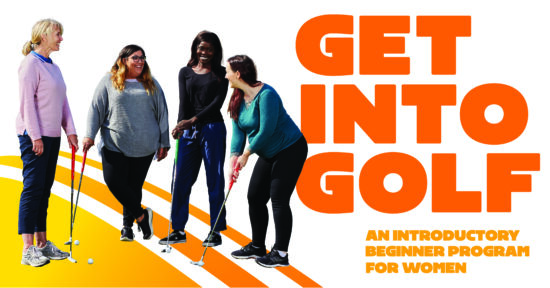 What motivates you? Time for yourself? Time to exercise? Time to socialise? Time to learn a new skill?
Ladies, Let's Golf provides women the perfect opportunity to expand their borders and enter the world of golf. Whether you're new to golf or a returning player, Ladies, Let's Golf encourages you to try something new or refresh your skills and take time out of your day for 'me time' or with friends.
Ladies, Let's Golf delivers golf instruction in a fun, creative, interactive and friendly environment. The emphasis is on participation and fun rather than initial technique.
So, what motivates you?
Free Introduction Session
Start with a 60 minute free session for a great introduction to better understand how to playing golf. The 60 minute session will incorporate two golf skill aspects, an opportunity to meet with other like-minded women and enjoy a casual relaxed atmosphere over morning or afternoon tea. All equipment including golf balls, golf clubs, coaching and refreshments is provided free of charge.
Level 1 Clinic ($99/person)
Designed for a novice/ beginner golfer with little experience. The course consists of 4 weeks of 60 minute group clinics where participants will learn the some basic skills of golf (golf swing, chipping, putting, and pitching). Each week will focus on an individual aspect in greater detail. All equipment including golf balls, golf clubs and coaching is included for $99 per person. It is not necessary to have completed a free introduction course to participate in Ladies, Let's Golf level 1.
We don't take it too seriously and guaranteed you won't be the only one who feels a little embarrassed or nervous.
Our Development Coaches Kate Dunn & Grant Harriman are experts in helping people of all levels get into golf. So if you have always said I'd love to give golf a try" then this is the perfect opportunity.
You'll meet some new friends, spend time on our beautiful golf course in nature and have a lot of fun.
Contact us at development@carbrookgolfclub.com.au or give us a call on 3287 6499 (option 2) to find out more on how you can get started into golf.