Are you looking to get your kids or grandkids into Golf?
Our Junior Sharks Golf Academy is the perfect place to start.
We run weekly group clinics involving entertaining game based learning activities.
Watch your child advance through our development stages, through their weekly instruction and on course play and competitions.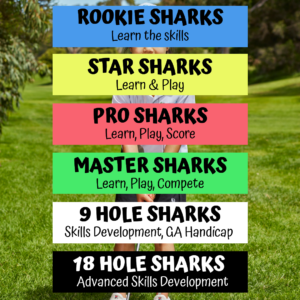 If you have someone interested in trying golf, we offer a Free 1 week trial to see if your child enjoys the game and more importantly our coaching.
If you are looking to sign up to a program, simply follow Sign Up Now button below
Contact us at juniors@carbrookgolfclub.com.au or give us a call on 3287 6499 (option 2) to find out more on how you can get your child into golf.