Vets News - June 2019
06/06/2019
Winter is finally presenting itself and playing conditions as a result are more pleasant. Most of us felt that summer seemed to drag on for a long time this year. Hopefully the change in temperature and the excellent condition of the course will result in some of us improving our game.
Thanks to Tony Di Tommaso for sponsoring the day on 30 May. A good time was had by all who participated. The support by Tony and our other sponsors is greatly appreciated. The best way to show our appreciation of our sponsors is to also, where possible, support them.
Although we are unable to play our competition at Carbrook on 4 July due to the Junior Championships being conducted on our course it does provide us with an opportunity to experience a game at another venue. It is evident that, from the interest show by many veteran golfers to conduct our Thursday competition at Palm Meadows Golf Course, that the Vets are indeed looking forward to the opportunity to play at a different venue that day.
Albert and Logan Teams Event
The second round of the Teams Event was conducted at Mt Warren Golf Course on Friday 24 May. Although trying hard, Carbrook are not doing as well as we would like to expect. After the second round we are in 5th place. See chart of status of play below. The next round will be at Redland Bay Golf Course on Friday 21 June. If you think you have the answer, please see Glen Early and nominate to play. It is important that we field a full-strength team on that day.
Away Game – Palm Meadows, 4 July
As mentioned above there has been a great response to the away game/Vet's competition at Palm Meadows Golf Club on Thursday 4 July. At this stage in excess of 90 people have nominated. If you have not already done so it would be greatly appreciated if completion of payment were made as soon as possible as we do need to advise Palm Meadows of the final numbers for the day. Also, if you are interested in going and haven't nominated yet, please make contact as soon as possible to be included.
Please see Ron Cox to nominate for the day, to make payment and/or obtain additional information.
May Monthly Medal Winners
Congratulations to the May Monthly Medal winners conducted on 9 May 2019 who were:
Men
Division 1 Division 2 Division 3
Winner – Adrian McShane Winner – Peter O'Donnell Winner – Jim Reddy
R/Up – Ron Conley R/Up – Bill Goodwin R- Up - Brian Forknall (OCB)
Ladies
Winner – Chris Smith R/Up – Sheryl Hansen (OCB)
2019 Rules of Golf
I am sure we are now coming to grips with the changes to the Rules of Golf that were effective from January this year.
Some of the changes e.g. dropping a ball, with penalty, when a ball has gone out of bounds, are subject to implementation as a local rule by individual clubs. We are all responsible to make our selves aware of the local rules, not only at our home club, but at any club we play. The local rules for Carbrook Golf Club are clearly displayed on the notice board directly behind the Vets notice board.
Although some rules have been modified to speed up play one of the key rules of golf that has not changed and must be respected is Rule 1/9. It is important that the purpose of the rules must be followed by all players. These rules emphasise that the ball must not be moved to improve its lie but played as it lies, except when the rules allow or require otherwise. It is the responsibility of all players and their markers to ensure that rules 1 and 9 are respected and followed.
Morning tea/coffee
We are still seeking expressions of interest from our members to replace Grahame Hopper and coordinate the provision of tea and coffee prior to the commencement of play. If you would be interested in undertaking this role, please advise a Vets Committee member.
Commencing mid-June tea/coffee will only be available up until 8.30 am. It would be appreciated if later players, those commencing after 8.30 am, would assist by packing up the tea/coffee equipment and return to the Pro Shop. Please see a Committee member or Graham Hopper to discuss the process involved.
Your assistance will be appreciated.
Club Shirts
A reminder for new members that the Carbrook Veteran Golfers shirts can be purchased from your Vice-President, Dave Newman. The first shirt is subsidised by the Vets and can be purchased for $20.00. Please see Dave if you require a shirt or to pick up a shirt that you may have on order.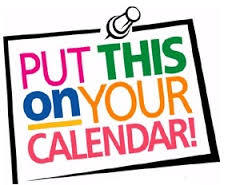 Date Claimers
The noteworthy upcoming events/competitions are:
13 June – Monthly Medal
21 June – Round 3 A&L Teams Event, Redland Bay GC
27 June – Round 2 Captain's Trophy
04 July – Away Game – Palm Meadows GC
18 July – Veteran's Carbrook Classic
The Editor